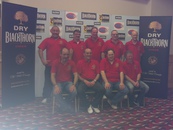 RATTLER BOYZ : Founded Sep 2009
Doris Styles Winners 2012-2013 Singles Winner, 2011-2012. Double Winners & Doubles Winners, 2010-2011. Treble Winners, 2009-2010.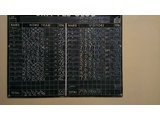 Rattlers Hit 551 Pins In The W-F-S-L (2/4/14)
Rattlers Hit The Leagues Highest Score Ever In The W-F-S-L, As They Beat Rushwick Cavalier By A Massive 116 Pins, Hitting 5 x 100+ Legs. What A Night This Was. "Proud As Punch To Be A Part Of This Very Memorable Night". Well Bowled You Rattler Boyz. "Brilliant Just Brilliant"
Go Into Photos/Videos Header To See Scoreboard In Detail.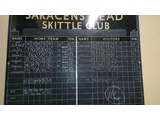 Highest Score Ever Sunday 6 Aside.
Head Hunters Hit 293 Pins Beating The Taverners By 77 Pins.
Breaking The Alley & League Records. Leagues Highest Was Smashed By 21 Pins As It Stood At 272.
Go Into The Photo's & Videos Header To See The Scoreboard In Detail.